Discover the services community that gets the work done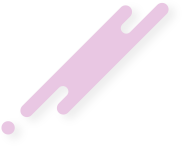 About Wipperoz
Wipperoz is a platform designed to enhance connections between people. On our site you can quickly contact professional services or people for different tasks, whether in person or remotely.
We connect customers with suppliers. We call customer to any person who posts a job application and requires the services of a professional. We call that post "Wip" and we consider every person as a potential supplier.
Our platform is designed to make it easy for each customer to find a supplier and request a professional for a specific job. At the same time, we think of making it easier for suppliers to find these offers, through a labeling and notification system, but also with a search engine.
We are a platform that combines the possibility of contacts for remote and face-to-face work. This is possible thanks to the incorporation of a geolocation option, which allows you to indicate whether the search is for remote jobs, for a certain geographic radius, or for both alternatives.
Vision
We believe in technology as an essential tool to optimize management processes, stimulate and generate new sources of genuine work and establish cooperation ties. That is why we see the promotion of digital education as a key component to achieve greater inclusion and social development.
Mission
Our mission is to speed up the encounter between those who are looking for a person to carry out a task and those who can offer that solution or professional service. We see technology as a powerful resource to boost labor and collaboration relationships, whether in person or remotely, which is why we work for education and digital inclusion in different sectors, providing tools that optimize the management of their daily tasks.
Values
Resilience, adapt to changes.
Empathy, to contribute to the humanization of technology and to establish it as an effective value for social development.
Collaborative spirit, in the conviction that synergy enhances human work.
Responsibility and commitment to our community.
Wipperoz in numbers
More and more people offer their services and hire professionals wisely. Join our community that is constantly growing!
Have any question?
Don't hesitate to contact us
Contact Us